A personal invitation to a Healthy Getaway
Improve your physical and emotional well-being by joining our Fitness Retreat! Create your own perfect holiday and reach your long-term wellness goals though fitness and nutrition. Mix and match high intensity workouts like Cross Training, Beach Boot Camp and H.I.I.T. with relaxing Beach Yoga and Pilates classes or exciting activities like hiking, snorkeling and bike tours with a wide range of spa treatments to soothe your body and mind.
You will experience a true holistic training program which includes strength, endurance and mobility/ flexibility sessions and feel what real functional fitness is all about!
Also, you will have the opportunity to attend 2 different interactive workshops. The Cross Training Basics workshop and the Calisthenics Bodyweight Strength. In the first one we will analyze in depth the basic exercises and principles of this popular training method and in the second one you will be taught how to train for strength and hypertrophy using only your bodyweight as resistance and minimal equipment.
No matter if you are already addicted to fitness or just a beginner, you can reach your maximum potential with us by participating in small groups under the guidance of our experienced professional trainer in a well equipped, outdoor fitness club.
Join us for the right balance of fitness, adventure and relaxation!
Based in Cretan Diet
Researching, understanding and promoting an ideal dietary model that will positively affect the health of the human body seem to employ the scientific community. The eating habits of Cretans historically were associated with good health and longevity and this is the reason that the Cretan Diet is known as the foundation of the "Mediterranean Diet".
Α Cretan Diet-style emphasizes on the region's traditional fruits , vegetables, whole grains, beans, nuts seeds, olive oil and includes moderate amounts of fish, poultry, and dairy products, while limiting red meat—with perhaps a glass or two of red wine. This eating pattern has long been recognized as promoting better cardiovascular health, lowering the risk of certain cancers, and may protect against cognitive decline.
Respecting the basic principles of the Cretan Diet, high quality-locality-seasonality, we have adapted a diet program that will tastefully improve the overall health of your body.
Daily physical activity and sharing meals with others are vital elements. Together, they can have a profound effect on your mood and mental health and help you foster a deep appreciation for the pleasures of eating healthy and delicious foods combined with Healthy benefits.
Choose your date and enjoy a unique experience.
Available at Enorme Lifestyle Beach!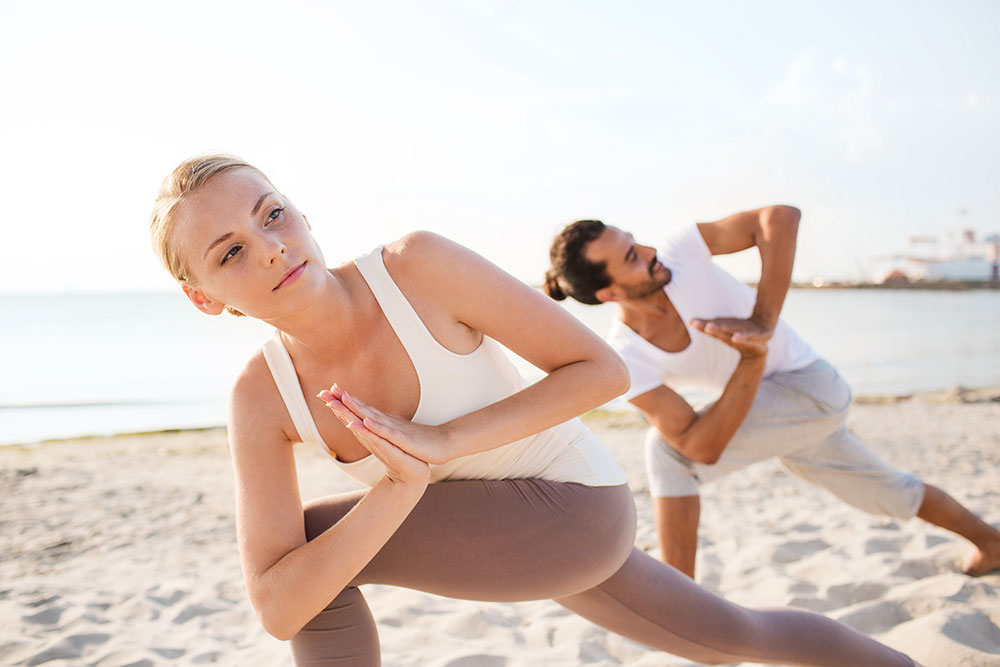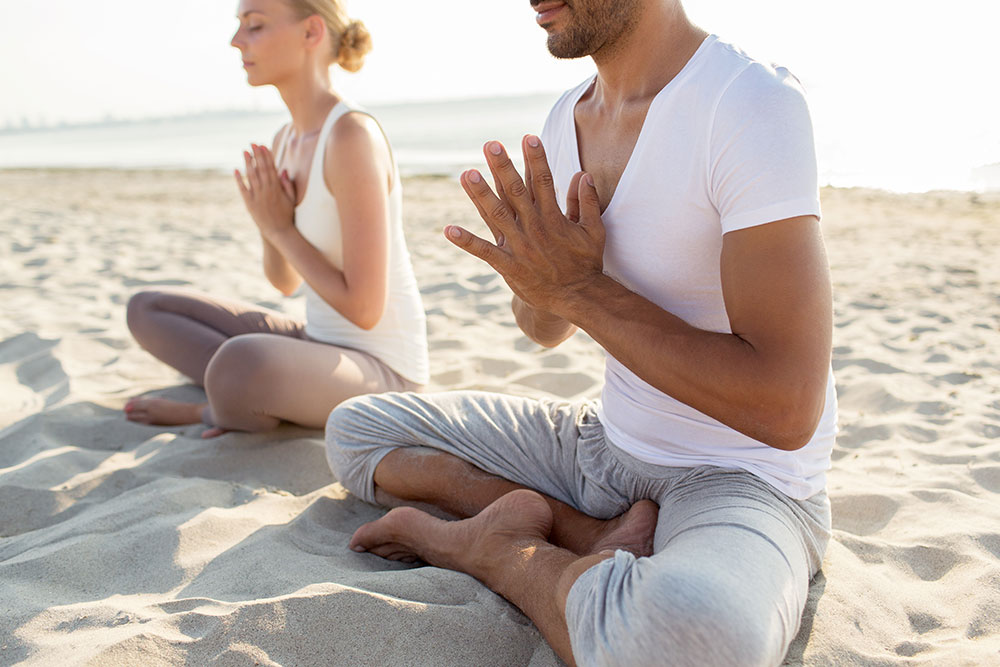 Retreat Bookable
Dates
01/05 – 15/05
15/06 – 30/06
15/10 – 31/10

Sessions
On Daily Schedule
Cross Training
Sunrise & Sunset Beach Yoga
Pilates
H.I.I.T.
Beach Boot Camp
Bike Tour
Snorkeling
Hiking
Cross Training Basics Workshop
Calisthenics Bodyweight Strength Workshop

Includes
7-day Fitness Session
Nutritional Meals *

Notes
The 7 days-program includes:
Α specialized professional nutritionist, who will apply calorimetric measurements in every meal of the special menu and analyze the nutritional value of all ingredients of the recipes, based on local and international culinary.
2 professional instructors during all different scheduled training sessions in order to lead the participants achieve the maximum benefits of body exercise.
1 tailor-made wellness therapy of rejuvenation in our Spa center, that will help detoxify, relieve from every tension and pamper the body and mind in order to relax in-depth.
Participation to a specialized hiking group activity on the mountain of Stroumboulas, a well known hillwalking route to enhance body strength and stamina through a natural and picturesque way of local fauna and flora.
Participation to a bike tour, accompanied by experienced cyclists, a unique ride and adventure that will boast your muscles to work harmonically, while on your saddle and exploring Cretan landscapes.
Transfers to assembly points of all outdoor activities are included.
Professional guides for all outdoor activities are included.
Professional equipment, safety features and technical support are included.
Medical assistance is included.